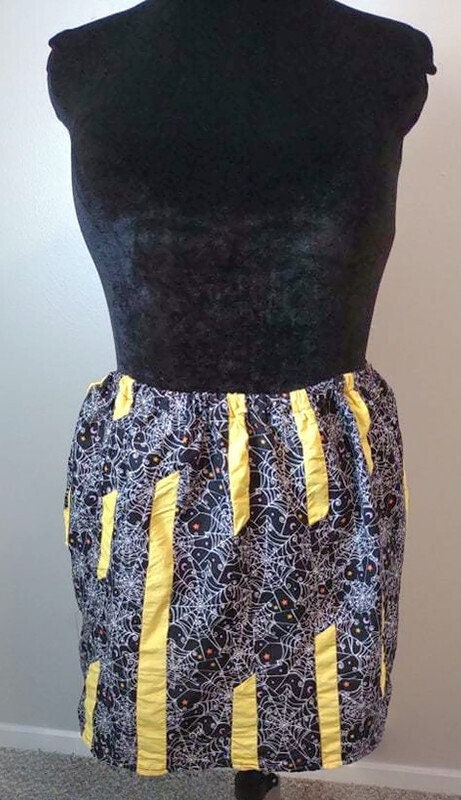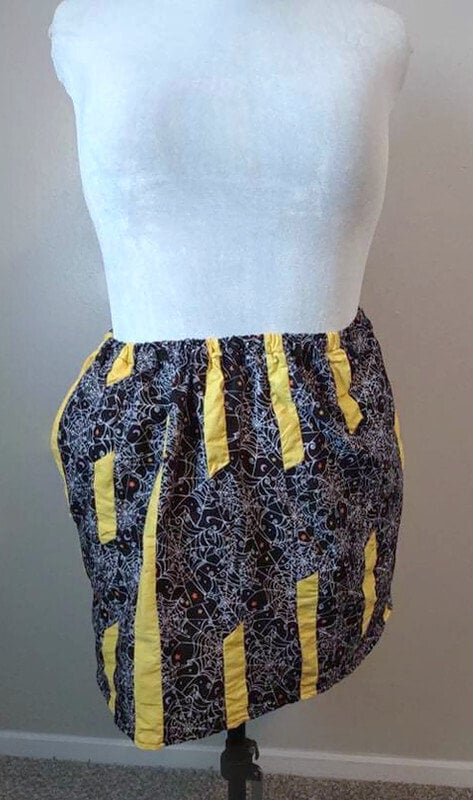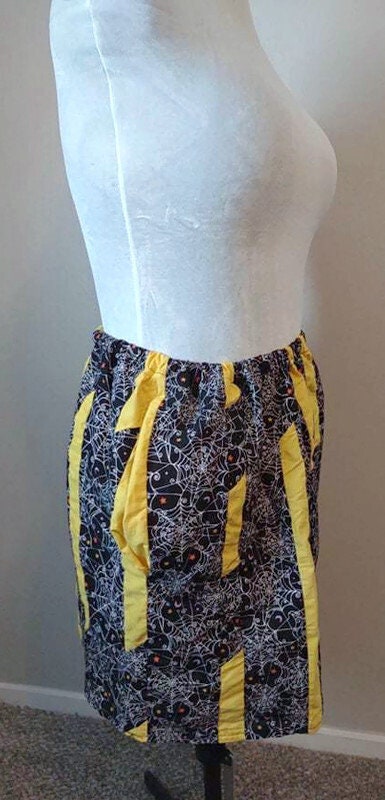 This new handcrafted skirt is done just for spooky season!
The mummy like patter is made up of cotton and polyester fabrics. The skirt even is made with 8 and a half inch pockets. Easy to hold your phone.


Measurements of the skirt :
hips 40 inches around non stretched
length from hips is 18 and a half inches to the floor.