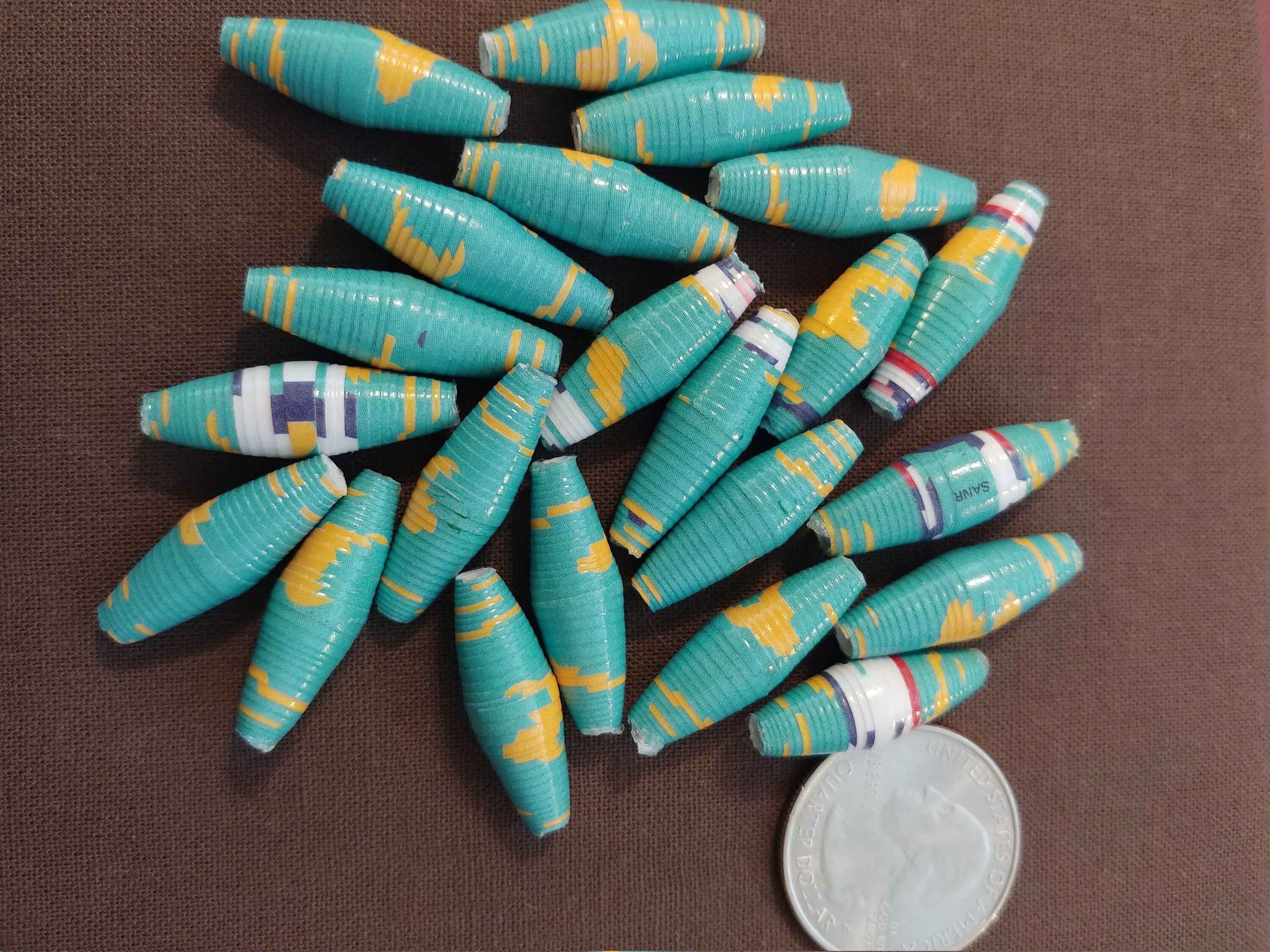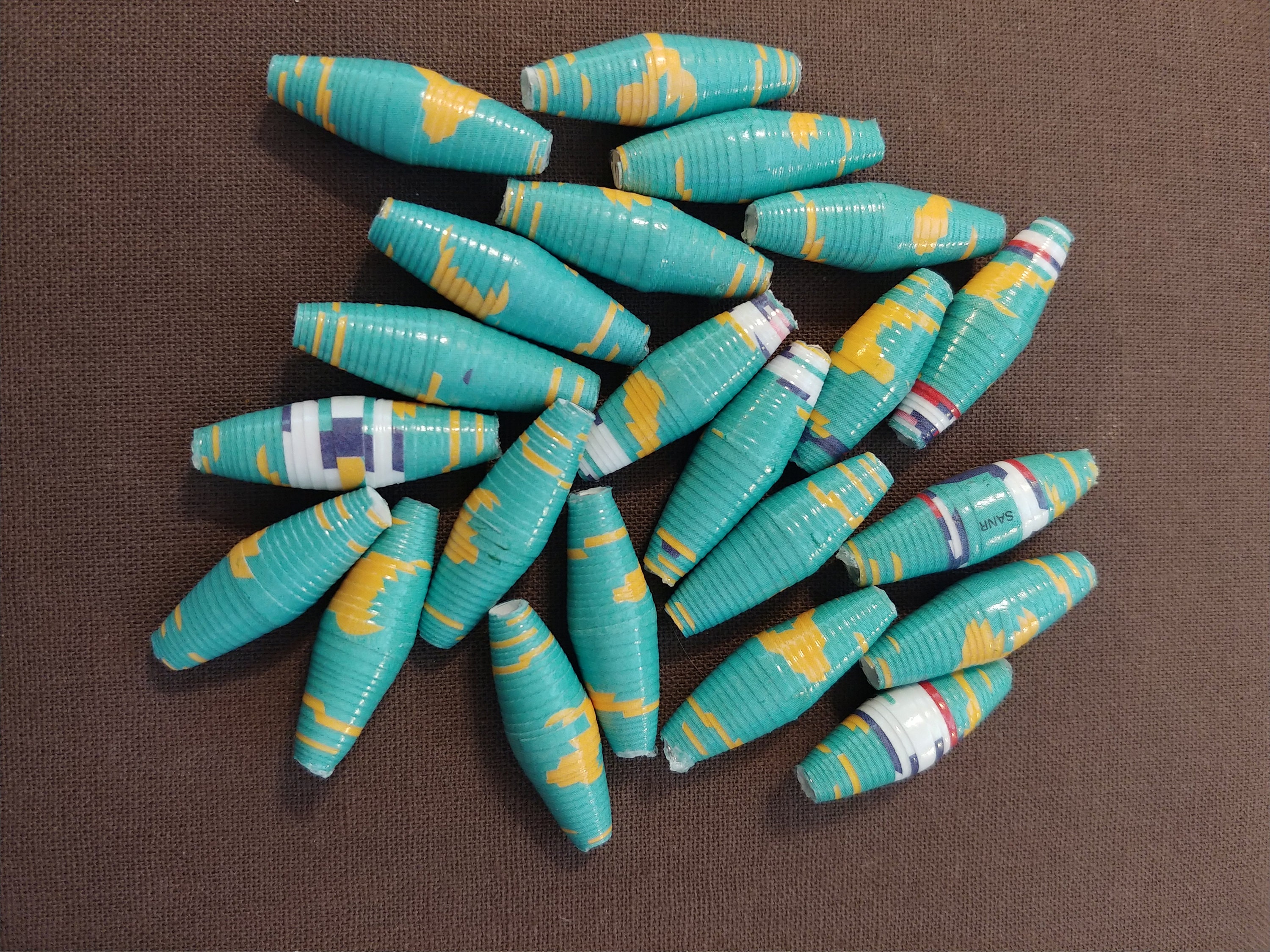 22 teal and yellow beads. Some have white and tinny bits of other color on them from the pattern of paper.

I have always been a crafty person. A few years ago i got started in handcrafting jewelry and have gone nuts. If i can make things myself i will. So my inventory has grown.
I make my beads from scrap booking paper that i cut and roll myself. To keep them together i use white school glue. I also glaze them by dipping them in polycrylic 2x. This glazes the inside as well. Beads are water RESISTANT not water proof . Please don't were in shower, swimming or similar.