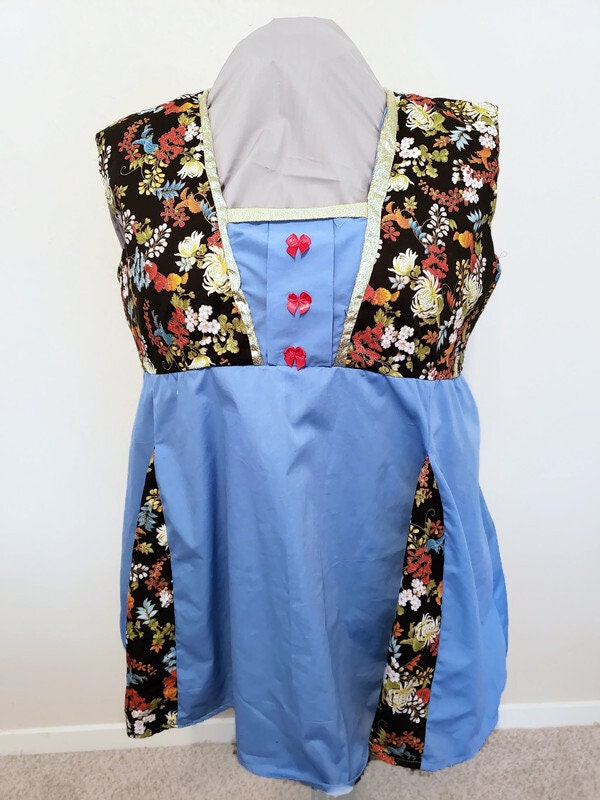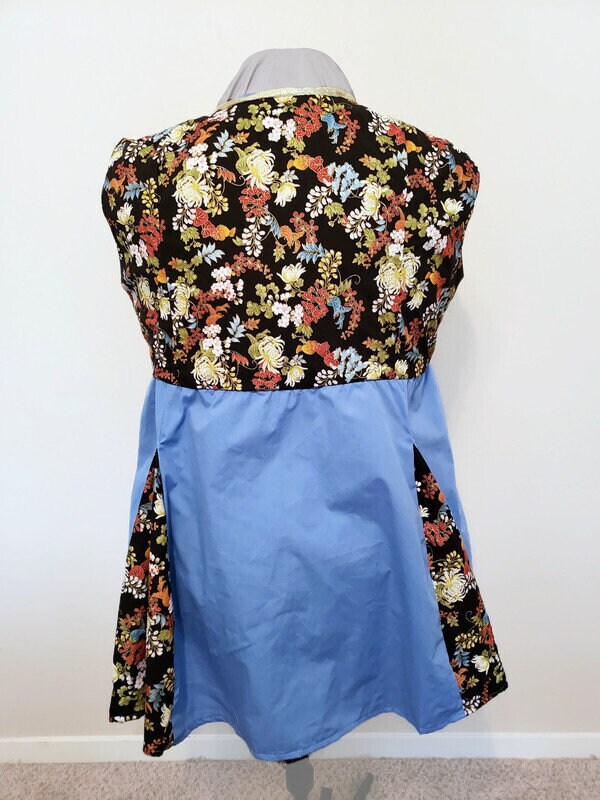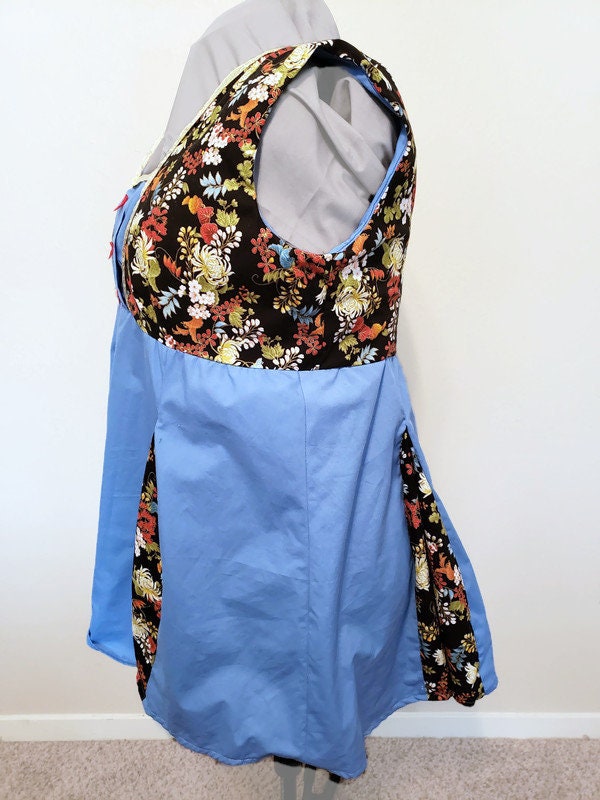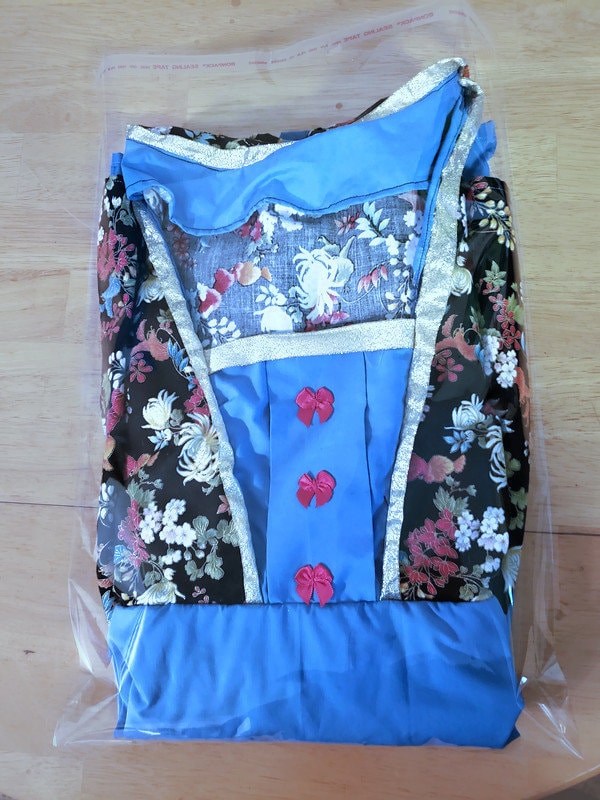 This one of a kind handmade lolita dress is made with polyester fabrics, and ribbons. The dress has hidden fabrics in the skirt to give it pop of color. Its is ready for to be shipped. The last picture is how you will have the dress arrive.

Measurements of the dress:
The bust is 49 inches.
The hips are 44 1/2 with elastic.
The length of the dress from shoulder is 30 1/2 inches.