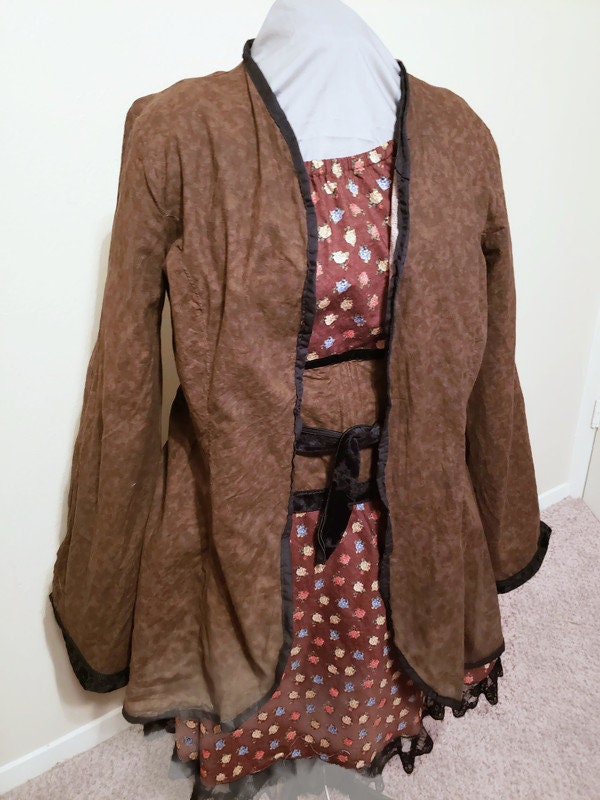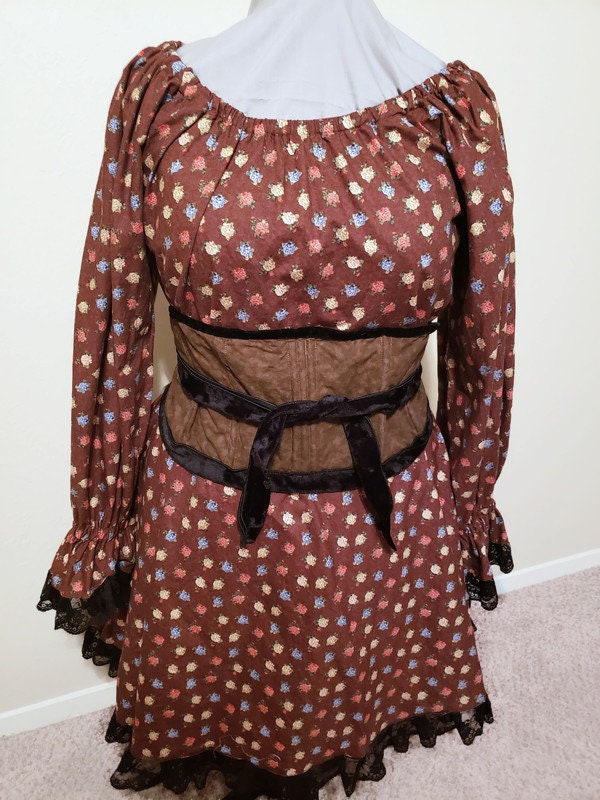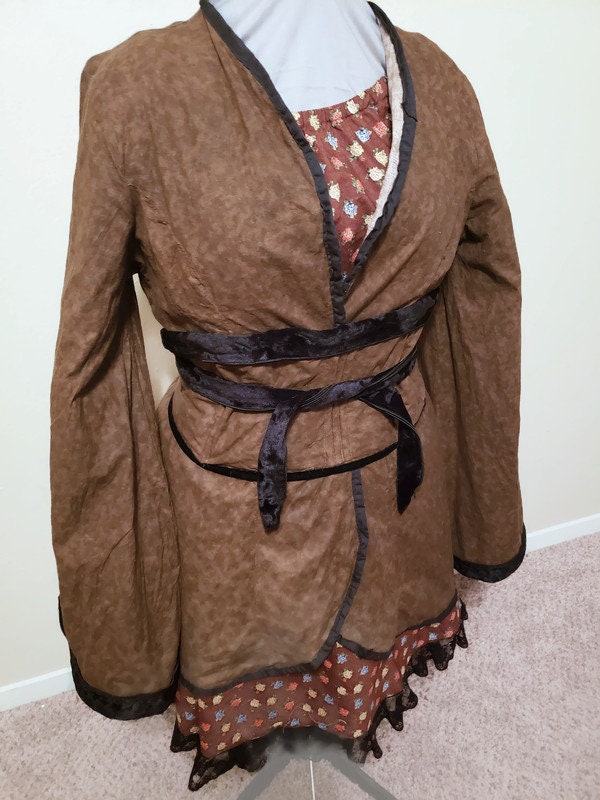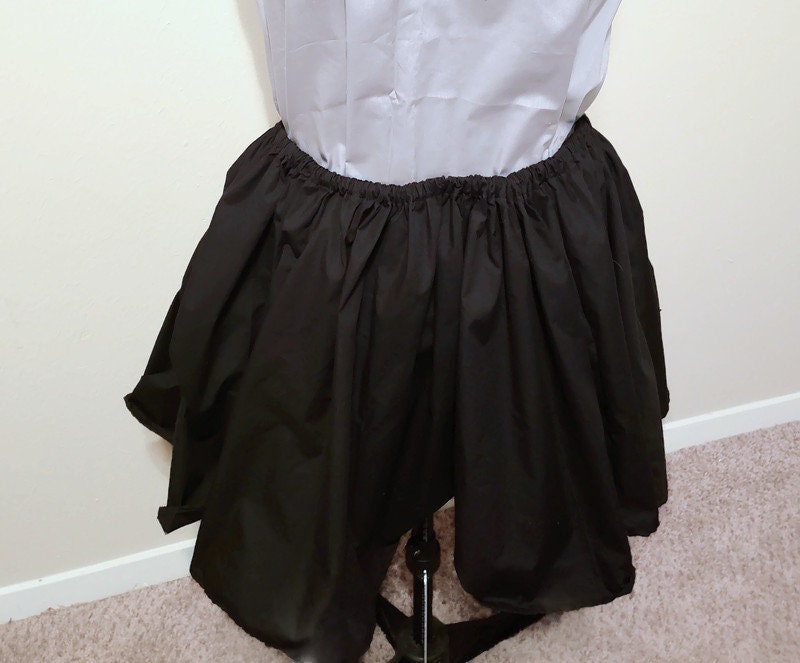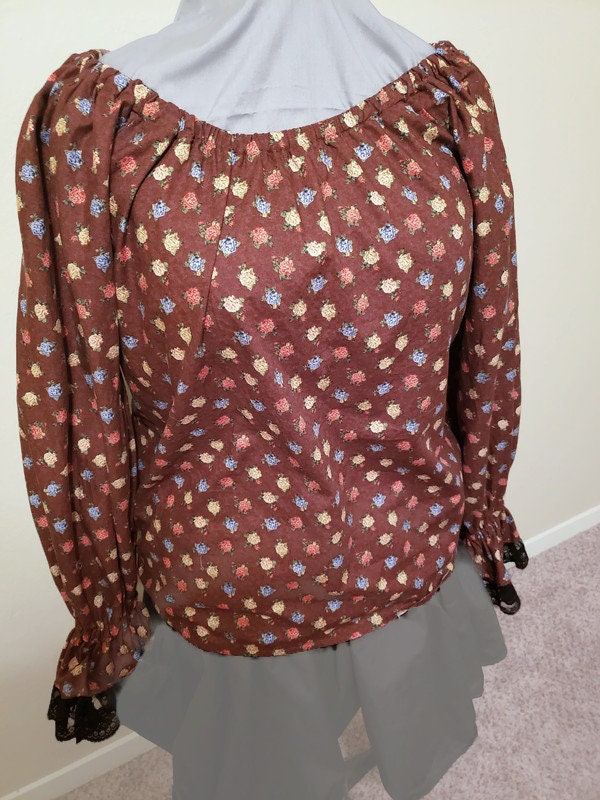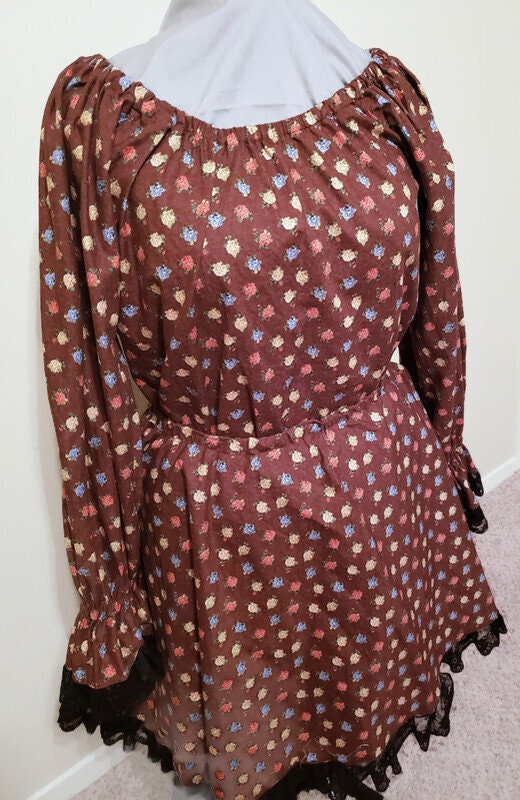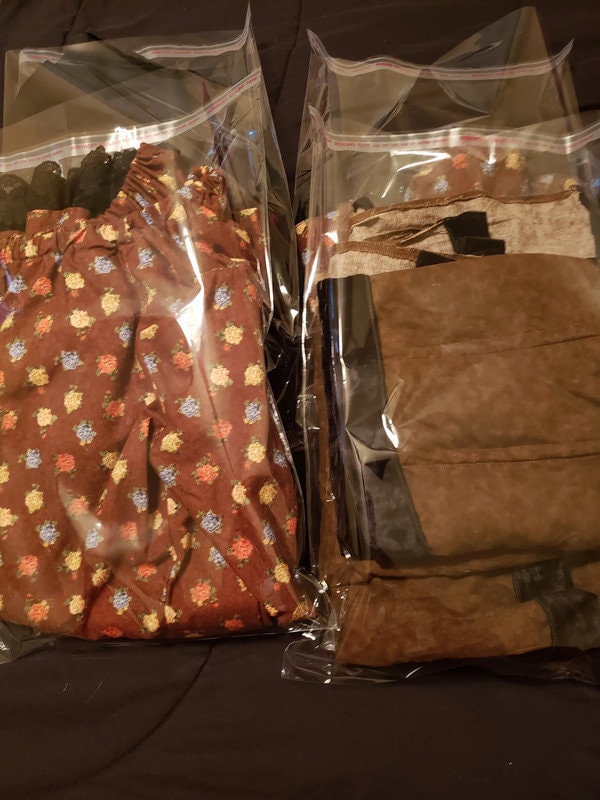 This one of a kind handmade lolita dress is made with polyester fabrics, and ribbons. It dose come with the everything showed in the pictures. Its is ready to be shipped. The end pictures are how the dress will arrive.

Measurements of the dress:
The jacket is 33 1/2 inches long and 43 inches around bust.
The bust is 41 inches.
The skirt is 40 inches with stretched elastic.
The length of the shirt is 23 1/2 inches.
The arms length is 30 inches long.
The length with the under skirt is 17 1/2 inches.
The underskirt is 60 inches around with stretched elastic.
The belt is 34 inches around with 30 inches of extra ribbon on both sides to tie.